Details
Techdesigno Helped Jefferson Auto with SEO in West Orange, NJ to Get a 5-Star Review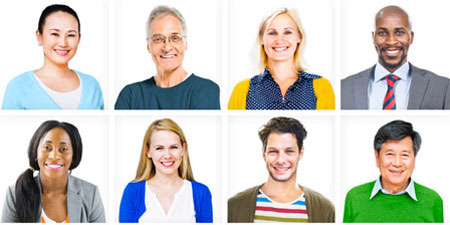 We are really pleased for Jefferson Auto Repair in West Orange, NJ for getting another 5-star review because this proves that all the hard work that they do for their customers really does pay off. We want to thank their customer Lee Aaron Rosen for giving them a nice 5-star review. Online reviews are important for SEO and Online Marketing for the West Orange, NJ and Essex County, NJ area. Techdesigno's design team and SEO specialists services Jefferson Auto in West Orange, NJ with their online marketing activities.
In the 5-star review, customer Lee Aaron Rosen wrote, "Our clutch blew out on the highway, and I couldn't have been more relieved that it was new Jefferson Auto they were honest, quick, and my car now runs like a dream. Friendly service too! They really went about and beyond!"
Read more: Techdesigno Helped Jefferson Auto with SEO in West Orange, NJ to Get a 5-Star Review
Details
Is Your Business Website Ready for Google's Mobile-First Initiative Which May Significantly Affect Your Website's SEO?
Google has started transitioning websites that follow the best practices for mobile-first indexing. What is mobile-first indexing?
This means that Google will simply process or include the indexed version of your mobile website first.
More than half of the world's web traffic now comes from users with a mobile phone Internet connected device. It's important to start thinking "mobile-first", just like Google is doing now.
So, what does that mean for my business website and how does it affect my Search Engine Optimization efforts?
What this means is if your business website has a mobile-friendly website version, then, this version will be considered as the primary indexing version. One important strategy you should consider is to push all your important and relevant content that may exist only on your desktop website version to your mobile-friendly version. Doing this will ensure continued positive ranking in Google's Search engine and Google's S.E.R.P. (Search Engine Results Page). However, don't be so concerned because mobile-first indexing will not be the only factor considered in the overall ranking for your company's online business website property.
Read more: Is Your Business Website Ready for Google's Mobile-First Initiative Which affects Your Website's...
Details
Techdesigno Installs a New Digital Signage Display at the Turtle Back Zoo in West Orange, NJ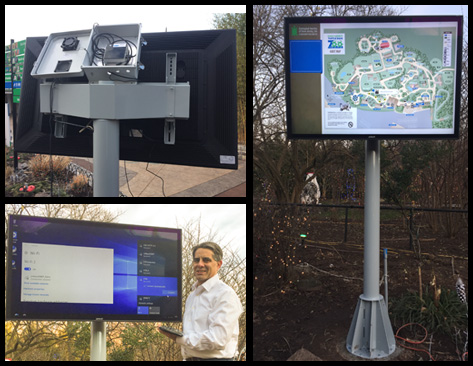 The Zoological Society of New Jersey (a.k.a, Turtle Back Zoo) in West Orange, NJ recently called upon us at Techdesigno to complete the installation of the Zoo's first outdoor digital signage display for visitors to be better informed when entering the Zoo's park. One of our Technicians, John Mitrano, is seen here installing and configuring the digital signage display with the following items:
1) Installing an Intel® NUC, a powerful four-by-four inch mini PC running MS Windows
2) Activating Microsoft Windows in the NUC
3) Wiring the NUC to the back of the digital display with its data cables, HDMI video cable and power connectivity.
4) Connecting, wiring and mounting the NUC into a weatherproof protective box
5) Configuring the NUC to the Zoo's local WiFi network
6) And, finally confirming with the content creator that all was enabled for the delivery of content to the digital signage display system
Read more: Techdesigno Installs a New Digital Signage Display at the Turtle Back Zoo in West Orange, NJ
Details
Meet One of Our Favorite Customers: David Brown!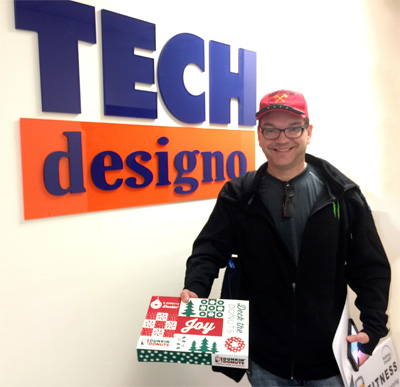 This morning David Brown stopped by at Techdesigno's office in West Orange, New Jersey for our quarterly meetings. To our surprise, David brings in a box of donuts to sweeten our morning!
Details
Meet Lisa Our Photographer Expert at Techdesigno in West Orange, NJ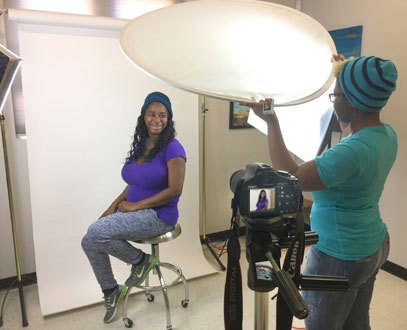 Meet Lisa, our expert portrait photographer here at Techdesigno in West Orange,NJ. She ensures that all the photographs that she takes of our clients come out looking beautiful and professional. For example, when we had our Free Portrait Night & Networking Event at the West Orange Arts Center in West Orange, NJ, Lisa was there to make sure that all our clients and guest received a great professional portrait.
Read more: Meet Lisa Our Photographer Expert at Techdesigno in West Orange, NJ