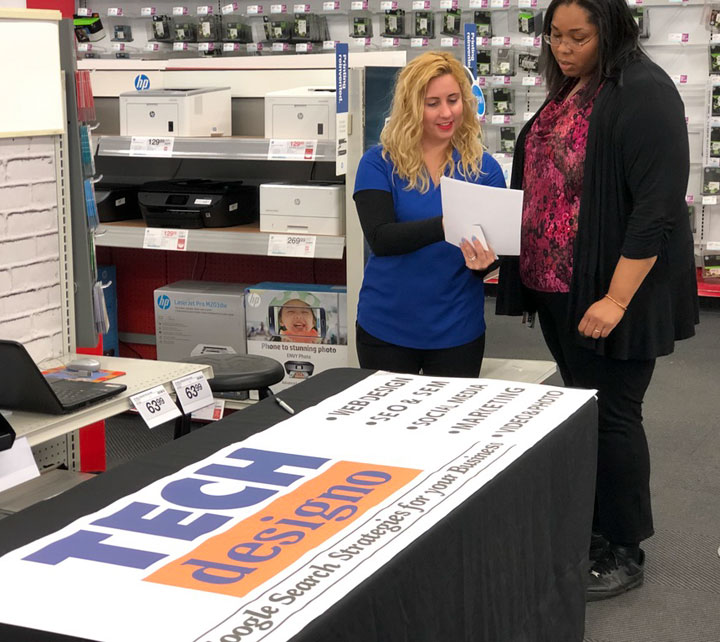 I came to Techdesigno as the Creative Relationship Manager. My primary goal is to foster positive client relationships and to promote their business. I do this by assisting a business with all their online digital media and print design needs. I find it exciting and challenging to develop creative solutions for clients through coming up with original and new ways to promote a company's vision and mission through websites, logos, branding, social media channels, blogs, articles and ultimately designing an image that best reflects the essence of a business and puts them in a great positive spotlight. This fundamentally will then serve the customer well and consequently deliver a higher degree of customer satisfaction.
Before starting with Techdesigno, I spent several years in the Travel and Financial Industry for Fortune 500 companies in the United States. After a successful career helping corporations with their recruiting and marketing efforts, I continue to assist companies with building an audience for their products and services. I learned a lot from dealing with many different clients in these industries.
Developing artwork and layout for print and digital signage, banners, posters, publications, and flyers is a creative passion for me. I love creating new design themes for marketing, collateral materials, and websites. At Techdesigno, I focus much of my time serving clients by utilizing continual communications throughout the whole design process. This ensures a smooth path to the final completed project. I enjoy working with our clients and serve as a creative guide for all their key projects and events.
On a personal note, I enjoy outdoor activities such as hiking, biking, and sightseeing in nature while capturing picturesque moments.
I look forward to the opportunity of working with you and for the start of a wonderful journey together into the lively and creative world of art and design.
{loadposition Jenny Martins-Tadena}