Details
How to Overcome Writer's Block when Preparing a Website Blog Article for SEO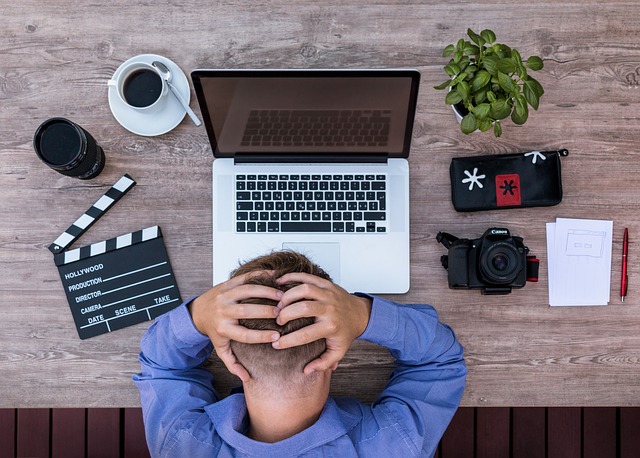 You can overcome writer's block about any topic when writing SEO blogs for clients with these simple tips from TechDesigno in West Orange, NJ. It doesn't matter if you need to create content for different business blogs or SEO content for different industries. Writer's block is only the feeling of being stuck in not completing an idea.
Writer's Block
Let's define writer's block. Masterclass defines writer's block as individualized self-doubt when a person gets stuck. They also highlight the study done by Yale researchers in the 1970s that categorized four main causes for writer's block.
Apathy
Anger
Anxiety
Issues with Others
Now, in the world of SEO writing and blogs, how do these four issues translate into writer's block? In short, if you don't care enough about your clients or their business goals, your apathy will easily show in the content you create for them. The trick to writing the best SEO content is to care about the content you're writing. The same goes for anger, anxiety, and issues with others - people can feel moods and mindset when they read your writing.
Read more: How to Overcome Writer's Block when Preparing a Website Blog Article for SEO 
Details
Web Developer Redesigns Website for a Contractor Company in Livingston, NJ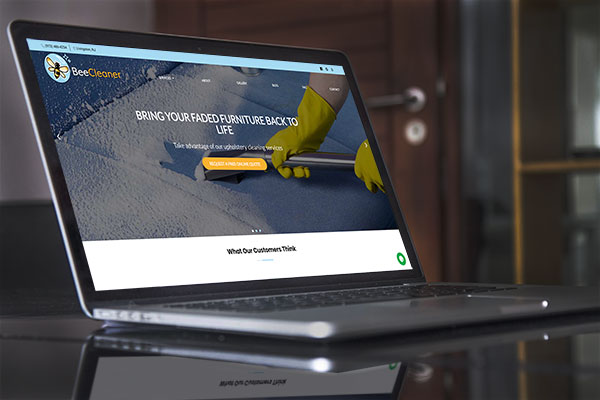 This particular client needed a reliable web developer in order to be able to run their online business effectively and conduct Digital Online Marketing successfully. That's where the Website Design Team & SEO Experts from Techdesigno came in. They are Google Certified SEO and Online Marketing Specialists. So, they were able to really help with their client's online marketing goals and aspirations. The Website Design Team recently launched their new website this past October and saved them the headache of their previous web designers. Prior to Techdesigno working with this client, they informed them that their previous web design agency was not transparent with what they were doing. The business owner would ask what things the web designers were doing to increase SEO Search Engine Ranking and how were they helping boost the company's Google SERP (Search Engine Results Page). And, they wouldn't answer. Would you want to pay someone $250 a month and not give you any status updates or show results? No, of course not. That's when the business owner came to Techdesigno as a Digital Online Marketing Agency. They needed a reliable source. Someone who would be transparent with them and show results. In this article, we are going to talk about the problems the client faced and the solutions Techdesigno provided to help them become successful online.
Read more: Web Developer Redesigns Website for a Contractor Company in Livingston, NJ
Details
Increase Online Traffic: How to Promote Art with Social Media
Websites and social media are well-known assets to any successful business, and knowing how to promote art with social media and increase online traffic is an asset to any artist, too. Making art is a creative skill, yes, but making art known or profitable is a business. This is how some simple business tools from TechDesigno benefit non-profit organizations and local artists.
Increase Online Traffic
The main goal for most artists is to increase online visibility, but how is that possible? In today's world, you can't increase online traffic without a professional website and polished social media presence. These two business tools interact and come together in any solid marketing plan. You can have all the likes in the world, but if it does not translate into a "call to action" on your website, we dare ask, who cares?
Read more: Increase Online Traffic: How to Promote Art with Social Media
Details
The Positive Effects of Online Digital Website Art & Social Media Imagery
Humanity has been asking the question "what is art?" since the dawn of time and each time the question has been asked, those who asked are only given reaffirmation that there is no clear cut answer to that question. What is clear, however, is how digital website art and social media imagery can be used as a tool to optimize brain functions, as well as your brain wave patterns and your nervous system. Leo Tolstoy once said "Art is a microscope which the artist fixes on the secrets of his soul, and shows to people these secrets which are common to all." Art is much gretaer than just a drawing or a little figure someone created. Some of the mosr meaningful art pieces represent what's in front of us clearly while also expressing to us the deeper significance of the subject of the work of art. Art is an expressway through which the artist can show you what they've experienced and it translates into how you feel about the work of art. Art serves artists and spectators alike in a slew of ways. One of them being a form of therapy. Another being that it stimulates new ways of thinking. Art also helps you to remember things you associate with it. And art helps you to stay focused. There are many different ways digital website art and social media imagery can strengthen your mental health and benefit your neural system as well as your psychology.
Read more: The Positive Effects of Online Digital Website Art & Social Media Imagery
Details
How do I Migrate Universal Google Analytics to the New Google Analytics 4 (GA4) Platform for My Online Digital Marketing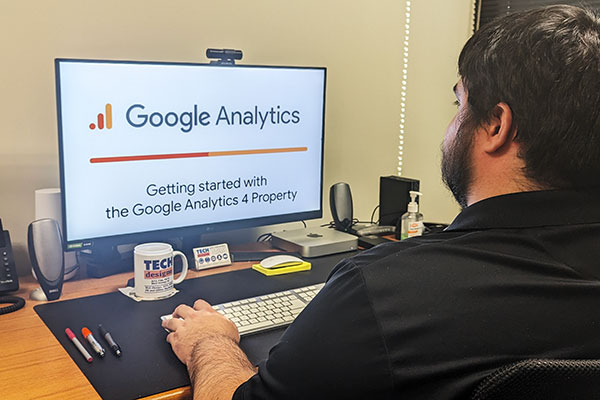 Google's Analytics 4, known as GA4, is the newest Google property for businesses to use to capture, manage, and get insights on the analytics for their online business. It's time to learn more about the how Google Analytics and in fact, all types of analytics can fundamentally help a business better understand where they have been, where they are now, and where they need to go in terms of digital online marketing.

Why has Google rewritten their Google Analytics Property from the ground up? Well, it due to a number of different reasons. They include the fact that web browsers are implementing more security and privacy controls that will impact the traditional way data is collected. For example, the current use of third-party cookies in web browsers poses a privacy issue. Google's mission is to further invest software development for building the next generation of Google Analytics for businesses to use with changes surrounding this digital online marketing environment.

According to Forbes, 50% of businesses say that big data, the analytics, and the metrics derived from such captured data on the web have changed their sales and marketing practices. So, more businesses are investing time, money, and energy into analytical information regarding their company and business activity online and across the web.
Read more: How do I Migrate Universal Google Analytics to the New Google Analytics 4 (GA4) Platform for My...