Details
2 SEO Strategies That Have Helped Our Clients in Montclair, NJ

Techdesigno in West Orange, NJ knows that the past few months have been devastating to all business owners in Montclair, NJ. With the governor requiring closures for many industries, it is clear that businesses will need to pivot quickly to find new ways to provide services and goods to their customers. Almost every type of local business will face huge challenges as they try to avoid layoffs and meet basic operational expenses like rent, payroll, and even inventory. We do know that small businesses across the state of New Jersey will lose tens of millions of dollars as a result of the pandemic.
Albert Einstein once said, "In the middle of every difficulty lies opportunity." We've seen evidence of this recently. There are some business owners that we're able to think outside of the box and respond quickly to current circumstances. These are the businesses that have been able to meet the needs of past and potential customers and actually expand their businesses.
Here are two (2) things you can do that may change these challenges into opportunities.
1. Take the pulse of your digital content like websites; social media page and online directory listings to make sure that your customers know when and how you can serve them:
Read more: 2 SEO Strategies That Have Helped Our Clients in Montclair, NJ
Details
Techdesigno in West Orange, NJ Donates Marketing Design Services to Help Support A Local Non-Profit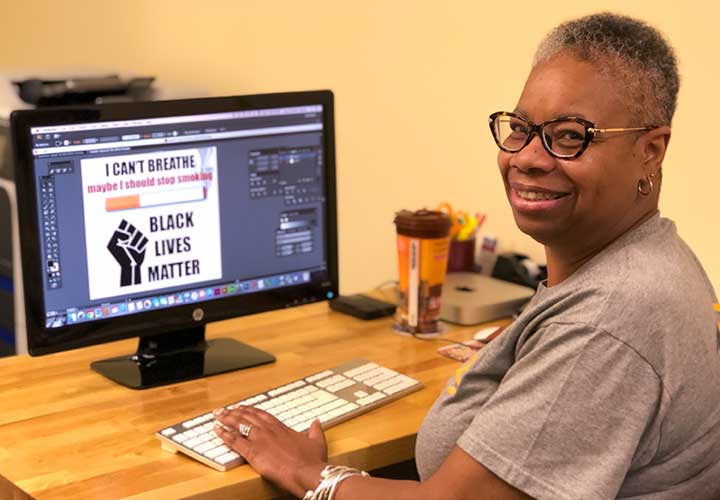 It was a "match" made in heaven. Not the kind of match that lights cigarettes, but the kind that takes the talents and passions of each participant and combines them so they achieve more than they could by working individually.
That's exactly what happened when John Mitrano, Owner and Founder of Techdesigno, first met Jihadah Sharif, CEO of Creative Spirits of the State of New Jersey. Creative Spirits, a nonprofit organization that has several decades of experience educating New Jersey's African American community about the dangers of tobacco, wanted to expand and build their digital online marketing footprint. Mitrano knew when he saw Sharif's compassion and commitment, that he could help her.
Creative Spirits' mission is to spread the important message about the consequences of tobacco dependency. Their engaging and innovative workshops teach New Jersey residents, especially those in Essex County, how to say no to tobacco products and say yes to positive and creative community building endeavors.
Creative Spirits also reminds its audience that the money that is spent on cigarettes and other tobacco products could be better spent providing much needed housing, education and social programs for underserved communities. Educators, parents, clergy, medical professionals and past smokers assist Creative Spirits in spreading the important message about the consequences of tobacco dependency.
Read more: Techdesigno in West Orange, NJ Donates Marketing Design Services to Help Support A Local Non-Profit
Details
Serving Up Websites to Pancakes in West Orange, Essex County, NJ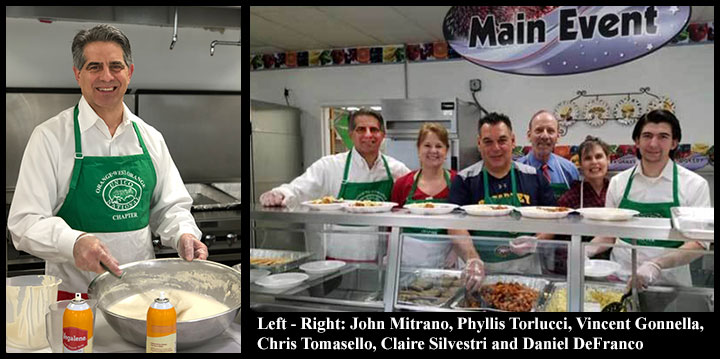 When the pancake grill was heated and the attendees started filing into the West Orange High School cafeteria, John Mitrano of UNICO Orange/West Orange, NJ was there to make the pancakes for the 300+ attendees. John was one of a number of UNICO member volunteers that arrived at 7am to begin preparations for a special event every year to honor and recognize local athletes and their coaches in our community. Chapter members do all the cooking and serve the attendees at the event.
This was for The 46th Annual UNICO Sports Award Breakfast honoring athletes from local high schools which included Orange High School, West Orange High School, Seton Hall Prep and Golda Och Academy. Former New York Ranger's Adam Graves was the featured speaker at this year's event. This year's UNICO Sports Breakfast event raised $29,000. These funds are used to give support to these talented, high-achieving athletes in the form of college scholarships, for cancer research, and given to mental health charities. UNICO's motto is "Service Above Self"
Read more: Serving Up Websites to Pancakes in West Orange, NJ in Essex County, NJ
Details
Happy Mother's Day to All the Mothers of the World!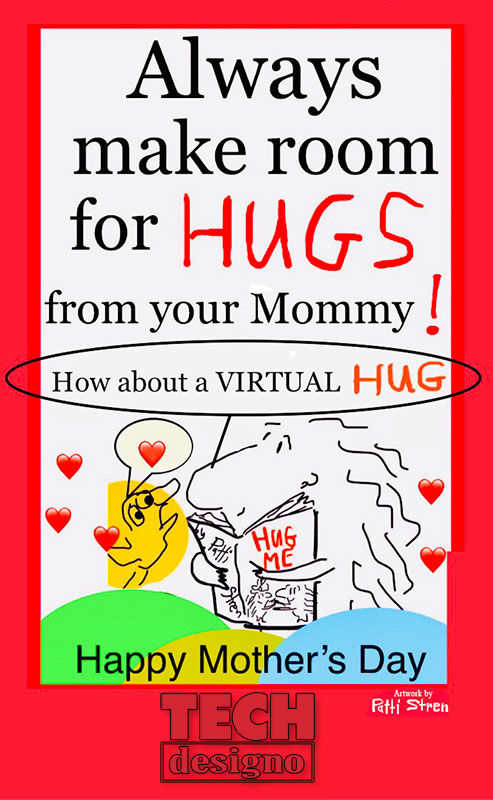 Each and every one of us here at Techdesigno in West Orange, NJ wishes all the Mother's out there in the world a very Happy Mother's Day! We know that this is a special time to celebrate all the important Mothers in our lives. Because of this coronavirus pandemic, more than ever, we come to realize the importance of what a loving and compassionate Mother is to us all. Let's remember to thank them for all that they do. Also, all of us here at Techdesigno in West Orange, NJ want you to know that we are here for you.
Read more: Happy Mother's Day to All the Mothers of the World!
Details
How Important is it to Create Your Google Business Profile (a.k.a.- GMB) Listing?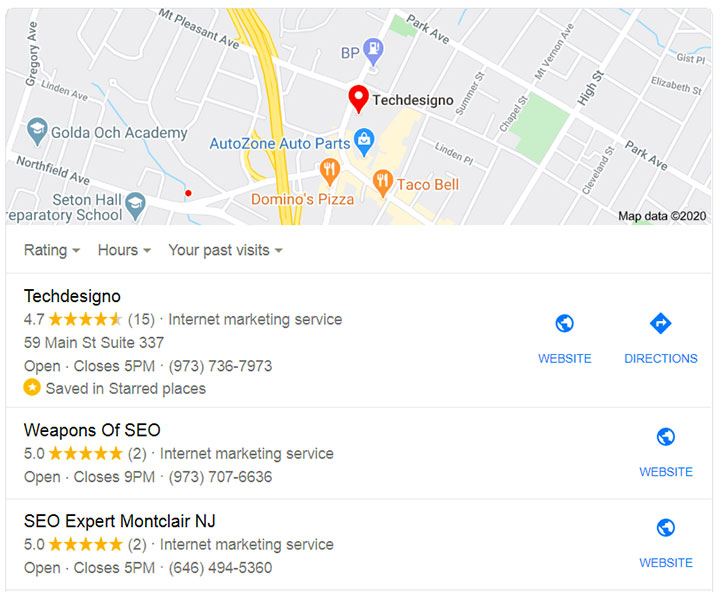 First off, it is pretty obvious that most of us are using our smartphones to find products, services, and local businesses to serve us better. Statistics have shown that 81% of all Americans have a smartphone and therefore, have learned how to search using the Internet on their smartphones according to a recent Pew Research Center study. You can simply determine the importance for businesses to be able to show up on search using a smartphone simply by looking at the way you yourself use your smartphone when in need of help to find a destination on a map, a service, product or seeking to find a business.
For those of you who own a business, you know that you are told many times by marketing specialists and experts the importance of having your company represented online on various business directories and listings. There are many key business listings that will certainly improve your presence and visibility online especially when a potential customer is searching for you or your company through online search.
So, you may ask, why is taking advantage of the Google My Business (GMB) page so important to my business when there are probably a hundred or more third-party directory listings online for businesses to utilize? Well, we're not saying that these other third-party directory listings are less important because they may be just as important depending on your target market, target audience, and your online marketing plan. However, since Google's search engine processes 2 trillion searches per day in 2020. It goes to show that any searches conducted through Google's Search Engine is extremely important. Furthermore, since Google's Search Engine is considered the "king of search", it also is important to note that when you conduct a search on Google;s Search Engine, Google favors its own search engine algorithm and related properties. What this means is that after conducting a keyword search, Google"s Search Engine will return as part of their search engine results page (SERP) three (3) display boxes of the top ranking companies for that particular search query, according to Google's search algorithm. Getting your company's GMB page to appear at one of these top 3 spots is crucial in getting visibility and new customers. These top 3 display spots are what is called Google's Local 3-Pack.
Read more: How Important is it to Create Your Google My Business (GMB) Listing?