Artificial Intelligence and Social Media Results: How to Use AI for Your Business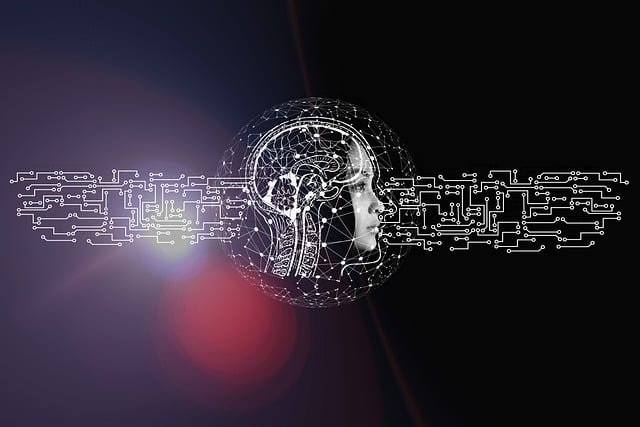 Artificial intelligence (AI) has made significant advancements across various fields, transforming industries and driving innovation. As a new technological feature for most people, it is important to use AI to enhance existing routines and workload. Social media results is a great way to begin using artificial intelligence to help your business get the intended engagement and call to action conversions.
How to Use AI: Understanding How Artificial Intelligence Works
The first step to using AI in social media is to understand how AI works. AI's ability to analyze large volumes of data and identify patterns has led to advancements in processing data and making predictions. Natural Language Processing (NLP) enables machines to understand and interpret human language. Finally, AI is instrumental in the development of automatic systems, enabling planning and advanced scheduling of social media content.
Artificial intelligence can provide significant improvements to business SEO (Search Engine Optimization) content strategies, too. This is where social media can become a business asset by combining AI with social media marketing goals. By using AI, business owners can delegate specific tasks for content creation, keyword research, content optimization, and performance analytics.
AI Content Creation for Professional Social Media
AI-powered tools can generate high-quality, relevant, and engaging content. Going back to the Natural Language Generation (NLG), social media algorithms seem to update and adjust on a daily basis. Allowing for AI to keep up with those changes produces better written content, such as blog posts, product descriptions, and social media posts, tailored to specific target keywords and topics. AI can save time and resources while ensuring consistent content creation.
AI Keyword Research for SEO in Social Media
AI can analyze vast amounts of data and generate insights for effective keyword research. AI-driven tools can identify relevant keywords, assess search volumes, competition levels, and provide recommendations for optimizing content based on user search intent. This helps businesses better understand their target audience and improve their keyword targeting strategies.
How to Use AI for Your Business Social Media
To keep things simple, business owners can use OpenAI to develop strategies for specific social media platforms. The first step is deciding what the active goal is for the social media marketing plan.
Increase engagement
Increase traffic to a specific website
Promote a product or service
Increase brand awareness
Then, it is important to be realistic about how often you will post before analyzing results. Daily consistent marketing is the winning formula for almost all of the trending social media applications. Decide if a business needs a weekend overhaul, a 7-day marketing boost, or a 30, 60, or 90-day marketing plan.
Identify the target audience for the AI to develop content and schedule. This can be tricky, because it does require a business to have accurate insight about who is interested in a specific product or service. In other words, you have to know your business very well to select an accurate demographic.
The last step is creating a content calendar with simple commands and specifics. For example, using the following command could save a business owner plenty of time making content for their Facebook business page: Create a 7 day content calendar to increase Facebook business page engagement for a website design company in New Jersey. This command tells the AI system how long, what to do, and who to target.
Artificial Intelligence and Social Media
Once you establish the right commands to create content, you can spend dedicated time or have designated staff create social media content ahead of time by simply following the AI instructions. This can be done a week ahead or a whole month in advance. It really depends on how much time you are trying to save. AI will make suggestions about creating educational, testimonial, insider tip, behind the scenes, inspirational, fun fact, and client spotlight content. It will cater to your industry and pull ideas that you can further explore with more commands. Adding relevant hashtags and asking AI to assist with relevant business keywords will help streamline social media planning for your business.
If this still sounds overwhelming, don't hesitate to contact a professional to assist with social media goals and implementing artificial intelligence. Content management for social media is simple with Techdesigno in West Orange, NJ. Contact them by calling 973-736-7973 or via email. Click below to schedule an appointment with Techdesigno to develop amazing social media content with AI!
Click Here to explore AI for your social media and business website for your Essex County, NJ Business