Details
West Orange, NJ Digital Online Marketing Agency Supports Black History Month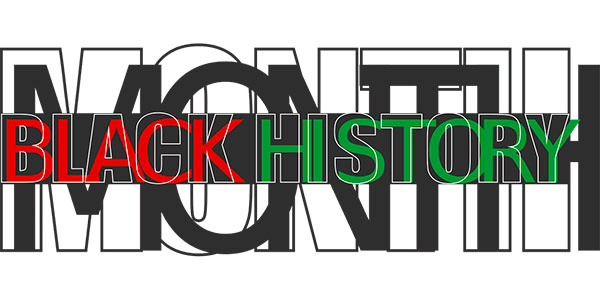 We are fortunate to have many opportunities in West Orange and in Essex County area to take part in events to celebrate the achievements, contributions, and history of African Americans.
Here are a few that Techdesigno and our team are planning to attend or support:
EVENT 1: West Orange Public Library
Saturday, February 13, 2021 3:00pm - 4:00pm
What's In Your Hand? A Healing Hand Collage Project
Free (Virtual) Event (1st 20 registrants receive kits free of charge supplied by Mansa Mussa to be picked up at West Orange Public Library)

This Healing Hand Collage Workshop, led by arts educator Mansa K. Mussa, will utilize graphics, images of historical African-Americans, text, and photographic portraits to create a personal narrative between workshop participants and the historical context of the Voting Rights Act. Registration and more info: www.wopl.org

EVENT 2: Maplewood Arts and Culture
African Cuisine thru Traditions and a Modern Approach (Sponsored by Chef Jesse Jones)
Friday, February 12- 2021 12:00-1:30pm
Free (Virtual) Event

Using his French training and techniques, Chef Jesse paves the way in keeping traditional Southern cooking alive with his contemporary point of view. Join Chef Jesse for a food demo and lecture about his book, "POW! My Life in 40 Feasts" – a cookbook and memoir.
Registration info: Meeting Registration - Zoom
Read more: West Orange, NJ Digital Online Marketing Agency Supports Black History Month
Details
Web Accessibility Solutions Available for ADA & WCAG Compliance in West Orange, NJ & Essex County, NJ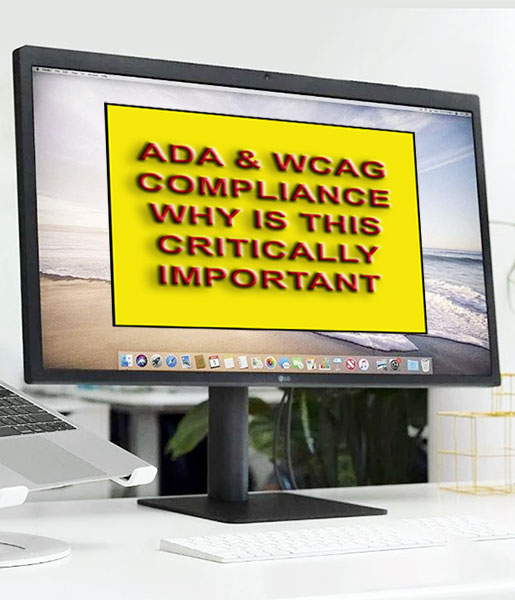 Imagine being visually impaired or worse, completely blind. You need to purchase something online at a website that you discovered through a search but only to find that the website does not allow for ADA accessibility for the blind or visually impaired. This means that the website has not been designed to be ADA website compliant (Americans with Disabilities Act). Therefore, you struggle and find it is impossible to navigate or use. You get frustrated and angry. And, you ultimately leave the website upon despair.

For those located in the West Orange, NJ and Essex County, NJ area that doesn't know what ADA references in this context, it means Americans with Disabilities Act. The Americans with Disabilities Act became law in 1990. It is a civil rights law that makes it illegal to discriminate against people with disabilities. And, this applies to all areas of public life. Traditional, it originally was related to job locations, employment, transportation, public places, and communications. And, nowadays, with the proliferation of the Internet and the World Wide Web, it now also includes websites.

You might ask what constitutes or defines an ADA person. An ADA individual is a person who has a physical or mental impairment that substantially limits one or more major life activities.

So, there are 2 concerns that business owners are having regarding this ADA website accessibility issue. First, it helps businesses get more customers if they can serve a larger audience of potential people. And, secondarily, it is a major concern of law suits.
Read more: Web Accessibility Solutions Available for ADA & WCAG Compliance in West Orange, NJ & Essex County,...
Details
Happy Hanukkah from Techdesigno!
The Techdesigno Team wishes you, your family, and associates a Happy Hanukkah. We also wish that you stay safe and healthy during these difficult times. We know that we will be able to get through this together. Hope you enjoy the traditional 8-Day Celebration of the Festival of Lights. Here is a quote that may bring some joy to you.

"A candle is a small thing. But one candle can light another. And see how its own light increases, as a candle gives its flame to the other. You are such a light." —Moshe Davis, Rabbi. Please have a sweet and safe Hanukkah - Hanukkah Sameach!
Details
Techdesigno Celebrates its Twenty-Five Year Anniversary
Techdesigno and their digital online marketing team are celebrating their 25 years of servicing clients in the West Orange, NJ and Essex County, NJ community. They have participated in educational workshops and community events throughout their 25 years of existence. The Techdesigno team is always available to answer questions about graphic design, logo design, web design, SEO and SEM, social media, blogging, content creation, marketing, videography, and photography. Based in West Orange, NJ, Techdesigno initially focused on website design, as well as online marketing services for businesses or personal utilization, but began offering additional services as the world wide web and other digital services evolved.
Reminiscing on his many years in business, owner and founder, John Mitrano, stated, "It's amazing to realize that it's been 25 years since our doors opened as a digital design studio. Our initial focus was originally on graphic design, web design and later, online marketing. "It's a milestone to be proud of especially as the current pandemic situation continues to place challenges on small businesses. We'd like to think that we played a small part by helping organizations with their online marketing activities and to boost their business by driving more sales. We're in challenging times, but we are in it for the long run and are devoted to realizing a brighter future for all," he notes. "I am also inspired by the tenacity and perseverance of our great team of diverse visual communicators, artists, writers, web designers, content creators, and social media marketers. We are always looking to work together in collaborative ways and to strive for customer-centric attitudes. I ultimately have to thank our clients who have trusted us with their creative projects throughout the years and I am highly grateful for the opportunity to serve and support our community."
Read more: Techdesigno Celebrates it's Twenty-Five Year Anniversary
Details
Online Marketing Agency Supports Black Business Month in West Orange, NJ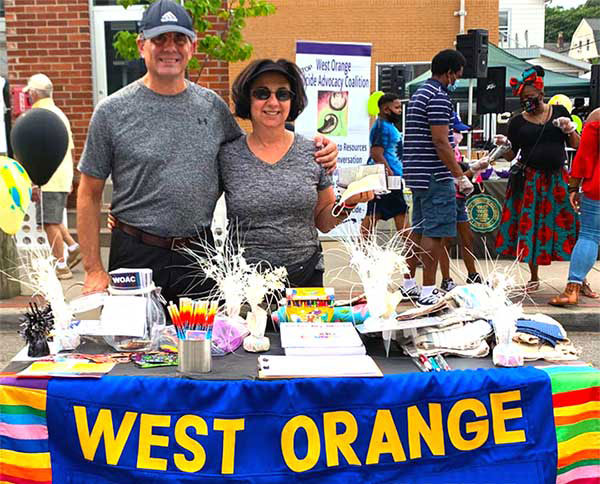 August is Black Business Month. It is a time to spotlight our Black Business Community. With care and encouragement, we strive to increase awareness of what our local Black businesses have to offer. On August 15, The West Orange Human Relations Commission (HRC) hosted a Bloc Party on Valley Road and Hazel Avenue in West Orange, New Jersey. Wearing masks and following social distancing guidelines, residents of West Orange and neighboring towns ventured out to back Black Business owners, uplift the community, and strengthen the local economy.
Techdesigno supports Black Businesses and Black Business Month. They were one of the businesses that worked and presented at a table at the Bloc Party; Thanks to the West Orange Art Council. It was a wonderful opportunity for the community of West Orange to connect with diverse business owners and fellow entrepreneurs. According to the National Black Chamber of Commerce (NBCC), 80 percent of Black business owners say that because of their race, they face more obstacles getting their businesses rolling. Not to mention that 76 percent of Black business owners verbalized the negative impact COVID-19 had on their companies. But the good news is, according to the NBCC survey, 75 percent have seen an increase in business thanks to supporting the Black Lives Matter movement.
At the West Orange NJ Bloc Party, the Techdesigno team devoted their time to answer questions about the many services their company provides—web design, SEO and SEM, social media, blogging, content creation, marketing, videography, and photography, to name a few. Based in West Orange, NJ Techdesigno focuses on website design, as well as online marketing services for businesses or personal utilization.
Businesses seek Techdesigno services to help evaluate their website presence, website traffic, and website performance. The Google Performance Test illustrates how fast and effective your website runs. Monitoring and correcting third party online directory listings can improve Google rankings so that Techdesigno can help you drive more traffic to your company's website.
Read more: Online Marketing Agency Supports Black Business Month in West Orange, NJ