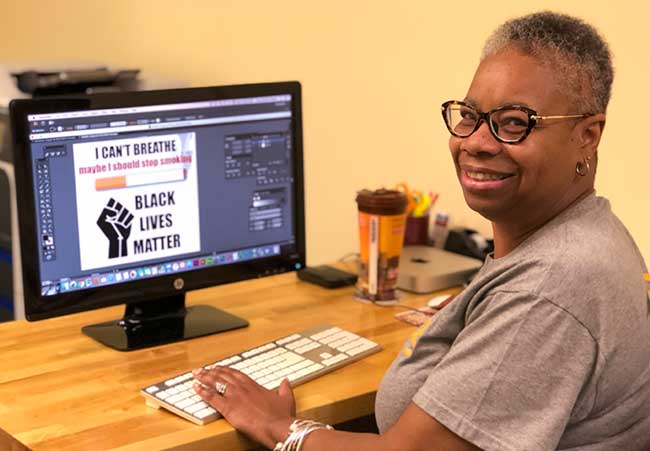 Hello, my name is Traci and I am participating in a work-study program at Techdesigno, where I am assigned real-world web and print projects. I jumped at the opportunity to gain experience at Techdesigno because the work here is so varied. This is an excellent place to apply the skills that I already have learned, as well as advance my knowledge about the process of producing all types of graphic and web-related work that meets professional standards.
I currently have two Associate's degrees: one in Visual Communication and the other in Liberal Arts. I will continue my education at Rutgers University School of Arts and Sciences this fall, where I will earn a Bachelor in Art with a concentration in Graphic Design.
I have always loved art and I have always been crafty. My favorite type of graphic projects are logo creation and digital design. I also love to crochet, make quilled jewelry and paper art, and almost any type of craft. I am an avid reader (I love mysteries) and I intend to continue traveling to Europe so much that eventually, it will feel like a second home.
A favorite quote: "There is a fountain of youth: it is your mind, your talents, the creativity you bring to your life and the lives of people you love. When you learn to tap this source, you will truly have defeated age." - Sophia Loren