Is Your Business Website Ready for Google's Mobile-First Initiative Which May Significantly Affect Your Website's SEO?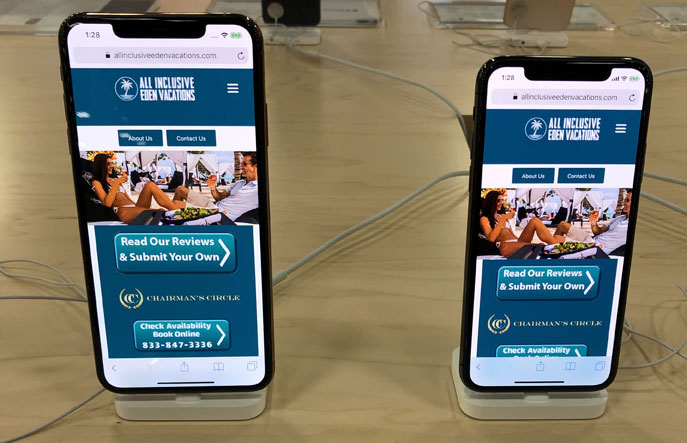 Google has started transitioning websites that follow the best practices for mobile-first indexing. What is mobile-first indexing?
This means that Google will simply process or include the indexed version of your mobile website first.
More than half of the world's web traffic now comes from users with a mobile phone Internet-connected device. It's important to start thinking "mobile-first", just like Google is doing now.
So, what does that mean for my business website and how does it affect my Search Engine Optimization efforts?
What this means is if your business website has a mobile-friendly website version, then, this version will be considered as the primary indexing version. One important strategy you should consider is to push all your important and relevant content that may exist only on your desktop website version to your mobile-friendly version. Doing this will ensure continued positive ranking in Google's Search engine and Google's S.E.R.P. (Search Engine Results Page). However, don't be so concerned because mobile-first indexing will not be the only factor considered in the overall ranking for your company's online business website property.
If your business website is responsive and contains identical content on the desktop and mobile versions, then you may not need to make any changes or updates.
What you should consider doing to sustain your SEO rankings:
Include high-quality, media-rich content such as text, images, animations and videos in the mobile version of your website.
Setup and integrate all Metadata and image tagging on both mobile and desktop sites.
Have an HTTPS secure site priority-first search over non-HTTPS sites.
Be AMP (Accelerated Mobile Pages) ready requiring HTTPS installation. With mobile-first, search engine optimization includes criteria like fast download speeds.
Make your business website is secure. Web-safe warning notices appear in web browsers, like Google Chrome and installed security software. If your website is not secure through encryption, then visitors will get a warning notice that the site may not be safe.
To Learn More: Contact us for an appointment in West Orange, NJ
located in Essex County, NJ