A Client Product Photoshoot being Conducted in our West Orange, NJ Photo Studio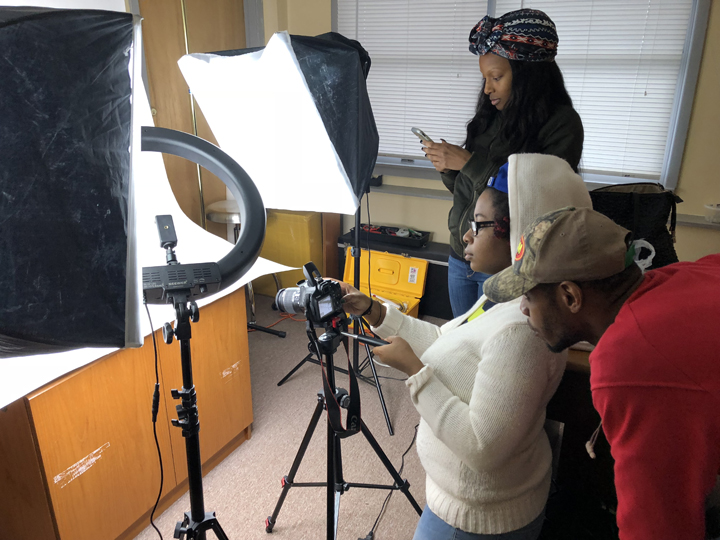 Why is a product photoshoot important? A product photoshoot is vital to a client's website because it describes what customer's see. A client's website should display their product to visually engage their customers. Here at Techdesigno, we conduct product photoshoots for clients. Our photographer, Lisa at Techdesigno in West Orange, NJ focuses on showcasing our client's products to visually present customers with an appealing image. Allowing customers to visualize the client's product can enhance a buyer's interaction with the website and help drive product sales. Techdesigno in West Orange, NJ meets with clients for product photoshoots and provides the following:
• An outlined agenda based on the client's needs
• A background arranged to display the client's product
• High Quality Photo Shoot Lighting
• Near and far clear camera angle shots
Lisa, our photographer at Techdesigno in West Orange, NJ, recently completed an extraordinary product photoshoot for one of our client's named Shakera. Our client, Shakera, runs her own business selling natural homemade products. Lisa, our photographer, at Techdesigno in West Orange, NJ worked with Shakera on her product photoshoot and took several photos of her natural homemade products.
Here is what Lisa had to say about the shoot and what she did to get great product shots.
"I photographed products for our client's website containing all natural homemade products. I checked that the quality and lighting was clean and sharp. Also, I came up with ideas on how to make sure that the labels on the products were all centered the correct way and captured in different angles. Once the finishing products were photographed, I received feedback from the client and it was approved. We then moved forward with getting them placed on the website."
Customers usually expect good quality photography. So, it's important to have the best quality photos. Visitors and users of your website will continue to become more particular and expect quality photography from you and your business website, especially when users adopt higher quality digital displays, computers, and mobile devices. We at Techdesigno in West Orange, NJ use the highest quality lighting and conduct high-resolution photography when doing product photoshoots for our clients.
So, if you need a product photoshoot done for your company or business, we here at Techdesigno in West Orange, NJ will be happy to help you.
Contact us for a free, no obligation consultation.
Call 973-736-7973 or email us today!