Get Graphic & Print Design in Millburn, Livingston & Essex County, NJ Area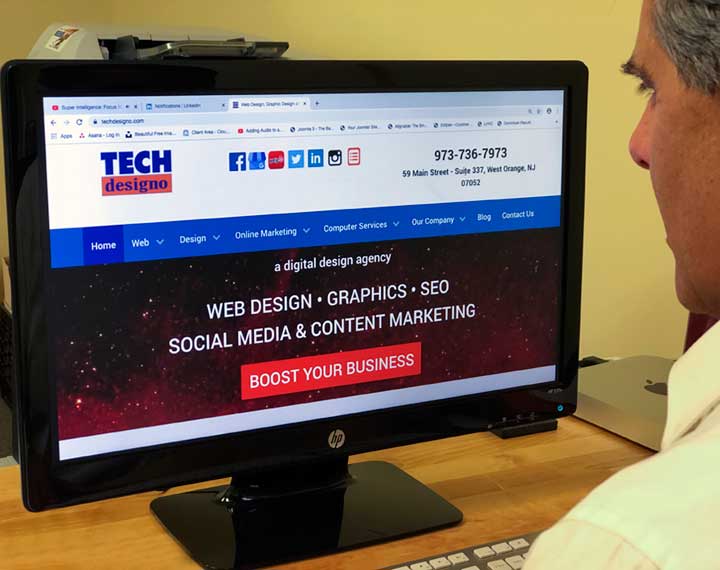 Our goal is always aimed at producing high-quality, high-resolution, professionally designed printed pieces using our publishing software, techniques, skills, and design talents. After we have produced the document with our desktop publishing system, we can output it directly to our laser printer or we can produce a PostScript file or CMYK file which you can then have printed on an offset press. Offset printing produces higher-quality documents, especially if color is used, but is generally more expensive than laser printing.


We offer print and web graphic design and content creation services such as:
• Logo design
• Postcard design
• Flyer design
• Menu design
• Presentation design
• Photography Services
• Video Production
• Color Printing and Copying

Now, here are the different types of graphic design:
Top Graphic Design Jobs
• Web Design
• Logo Design
• Brand Identity Design
• Flash Design
• Creative & Art Direction
• Photo Editing & Photoshop


What are the differences between print design and web design?
When it comes to print design, it is a 2-dimensional format that has much attention paid to its layout. It is also even possible for the reader to turn the page, but the substantial interplay between different spreads is rare. But when it comes to a web page, it is the fundamentals of the scrolling experience for the user as opposed to a canvas experience.
We here at Techdesigno know how important it is to do graphic and print designs for our clients who live in Millburn, Livingston, and Essex County, NJ Area because we know that the service that is listed above will truly make their business stand out so much more.
So, if you're looking to get graphic and print design for your business in Millburn, Livingston and Essex County, NJ then reach out to the graphic designers at Techdesigno in West Orange, NJ at 973-736-7973 or email us.