Logo Design & Graphic Design for Florham Park & Essex County, NJ Area Businesses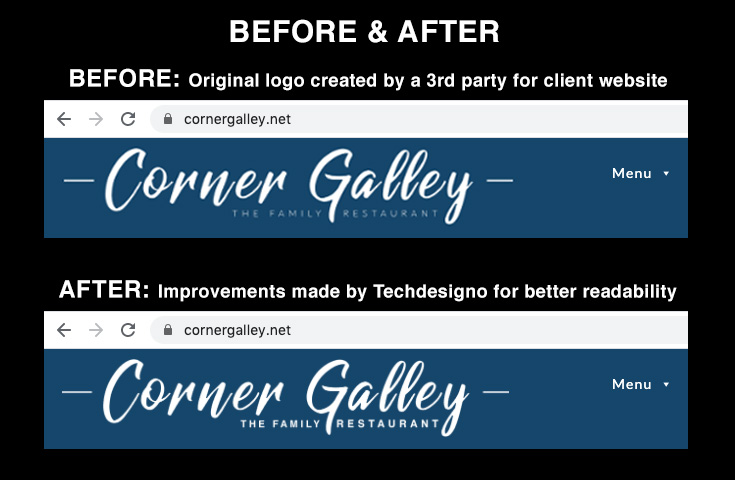 It's important that your brand reflects your company mission and image both online and in print. Techdesigno conducts logo and brand identity development along with graphic design and web design services to use either in print or on the web.
Logo design is a personal process that can take several revisions until it feels right. It's important to discuss your vision and ideas in the beginning and then let the designers work their magic. A professionally designed brand will represent your business for years to come, attracting new leads and new business. Techdesigno designers work out the fine details of color palettes, typography and layout giving your company an effective edge over the competition.
Existing logos can be revamped to reflect a slick, modern look for any marketing communications material needed, whether it's a small postcard or an outdoor banner. Now, here are three (3) important things to know about logo design and development.
What is the importance of a logo?
The most important thing to make a logo a great success is its wonderful meaning or even a nice message. Your logo should also be able to show your intent behind that stupendous design. And you want your customers to be able to see it as well.
2. 5 characteristics for your logo
• Simple – Having a simple logo is what people will be able to remember as soon as they see it.
• Scalable – Your logo should be great enough for you to be able to scale up or down and still look great no matter what size it is.
• Memorable/Impactful
• Versatile
• Relevant
3. The 4 core components for your logo
• Simple – Should be easy to recognize
• Memorable – A logo that springs to your customer's mind when they think about your company name or even the products that you sell
• Versatile
• Appropriate
Techdesigno in West Orange, NJ take countless pleasure when it comes to designing logo design and development because these things will truly help to improve your website for your company.
So, if you live in Florham Park & Essex County, NJ Area you can call the web designer at Techdesigno in West Orange, NJ to have your logo design and development done by reaching us at 973-736-7973 or email us.