How Important is it to Create Your Google Business Profile (a.k.a.- GMB) Listing?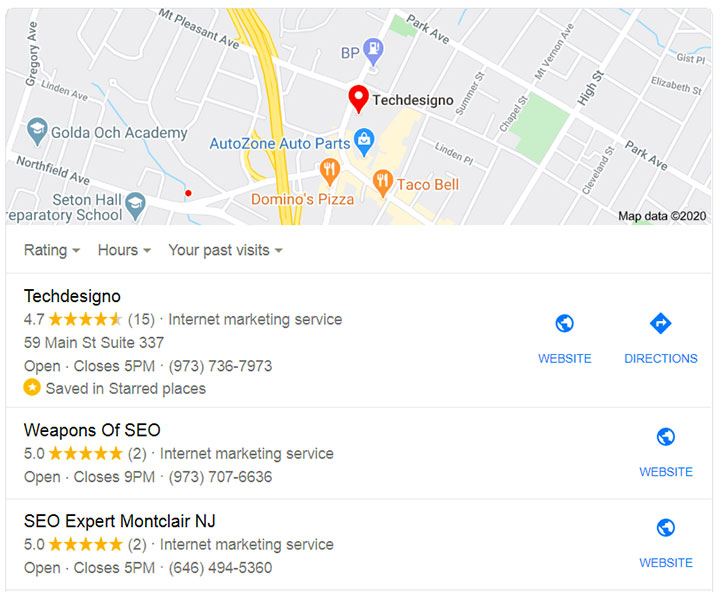 First off, it is pretty obvious that most of us are using our smartphones to find products, services, and local businesses to serve us better. Statistics have shown that 81% of all Americans have a smartphone and therefore, have learned how to search using the Internet on their smartphones according to a recent Pew Research Center study. You can simply determine the importance for businesses to be able to show up on search using a smartphone simply by looking at the way you yourself use your smartphone when in need of help to find a destination on a map, a service, product or seeking to find a business.
For those of you who own a business, you know that you are told many times by marketing specialists and experts the importance of having your company represented online on various business directories and listings. There are many key business listings that will certainly improve your presence and visibility online especially when a potential customer is searching for you or your company through online search.
So, you may ask, why is taking advantage of the Google My Business (GMB) page so important to my business when there are probably a hundred or more third-party directory listings online for businesses to utilize? Well, we're not saying that these other third-party directory listings are less important because they may be just as important depending on your target market, target audience, and your online marketing plan. However, since Google's search engine processes 2 trillion searches per day in 2020. It goes to show that any searches conducted through Google's Search Engine is extremely important. Furthermore, since Google's Search Engine is considered the "king of search", it also is important to note that when you conduct a search on Google;s Search Engine, Google favors its own search engine algorithm and related properties. What this means is that after conducting a keyword search, Google"s Search Engine will return as part of their search engine results page (SERP) three (3) display boxes of the top ranking companies for that particular search query, according to Google's search algorithm. Getting your company's GMB page to appear at one of these top 3 spots is crucial in getting visibility and new customers. These top 3 display spots are what is called Google's Local 3-Pack.
Claiming and creating your Google My Business (GMB) page online are the first steps in helping your business get visibility and consequently, new business opportunities to grow your company. Once you've done this, then you would need to populate your GMB to give it some valuable and useful content for your visitors to see and for Google's Search Engine to recognize that you are a real, relevant, and viable company. When these activities are done and strategically deployed in concert with your digital online marketing plan are known as local Search Engine Optimization or SEO tactics. Doing this effectively will get your company's GMB into Google's Local 3-Pack. Why is it imperative to get into Google's Local 3-Pack? Because these 3 top GMB's appear directly above Google's natural or organic search listings in Google SERP and therefore, have the highest visibility.
To achieve ranking in the coveted Local 3-Pack SEO positions, your company needs to exude & signal relevance to the search query, relevance to the geographical proximity of the user, be more credible, more popular with GMB activities and have great testimonials. In part, these are what are considered SEO tactics that will gain you new customers and encourage repeat customers to return and conduct business with you again and again. As you can see, it's vital for your company's GMB page to appear in Google's top Local 3-Pack during a users' local searches to successfully vie for the business.
So, consider testing the success of your company's GMB page and see if it comes up in Google's Local 3-Pack. If it doesn't, don't' despair. We can get you there.
Contact our SEO Specialists to Rank You in Google's Local 3-Pack