Online Marketing Agency Supports Black Business Month in West Orange, NJ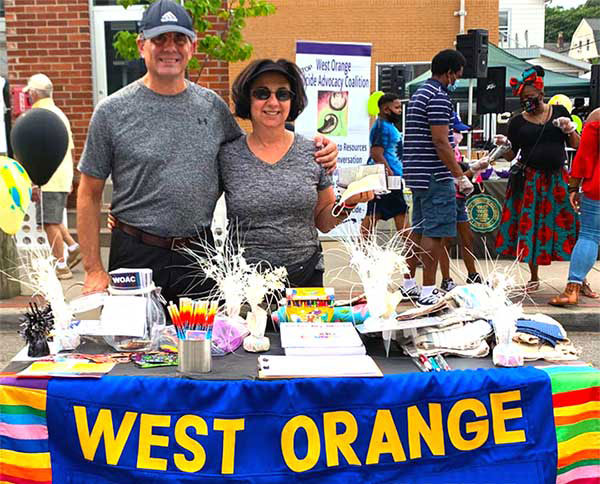 August is Black Business Month. It is a time to spotlight our Black Business Community. With care and encouragement, we strive to increase awareness of what our local Black businesses have to offer. On August 15, The West Orange Human Relations Commission (HRC) hosted a Bloc Party on Valley Road and Hazel Avenue in West Orange, New Jersey. Wearing masks and following social distancing guidelines, residents of West Orange and neighboring towns ventured out to back Black Business owners, uplift the community, and strengthen the local economy.
Techdesigno supports Black Businesses and Black Business Month. They were one of the businesses that worked and presented at a table at the Bloc Party; Thanks to the West Orange Art Council. It was a wonderful opportunity for the community of West Orange to connect with diverse business owners and fellow entrepreneurs. According to the National Black Chamber of Commerce (NBCC), 80 percent of Black business owners say that because of their race, they face more obstacles getting their businesses rolling. Not to mention that 76 percent of Black business owners verbalized the negative impact COVID-19 had on their companies. But the good news is, according to the NBCC survey, 75 percent have seen an increase in business thanks to supporting the Black Lives Matter movement.
At the West Orange NJ Bloc Party, the Techdesigno team devoted their time to answer questions about the many services their company provides—web design, SEO and SEM, social media, blogging, content creation, marketing, videography, and photography, to name a few. Based in West Orange, NJ Techdesigno focuses on website design, as well as online marketing services for businesses or personal utilization.
Businesses seek Techdesigno services to help evaluate their website presence, website traffic, and website performance. The Google Performance Test illustrates how fast and effective your website runs. Monitoring and correcting third party online directory listings can improve Google rankings so that Techdesigno can help you drive more traffic to your company's website.
The owner and founder, John Mitrano, began the digital online marketing and design studio, Techdesigno, in 1995. He and his diverse team of creative graphic artists are here to make your business visions and dreams come true. John wants you to always remember to support the Black businesses in your community.
Corey Clapp is a Black business owner in Montclair, New Jersey. He is the owner and founder of C2Fitness. He is also a fitness coach there. He recently used Techdesigno's website design and online marketing services and stated, "I've had the pleasure of working closely with John and Bridget who worked diligently to materialize my vision for my company website. We started from scratch, and we worked collectively to establish a logo, color theme, and a web layout that best fit my vision. They were involved in the creative process just as much as I was, offering their ideas and honest feedback. I can attribute much of my company's success to the design and content of my webpage. Techdesigno has played a tremendous role in building my brand, and my overall marketing. I can't thank them enough. John is a stand-up guy who is honest and shows great care for those who work with him. He and his staff will go the extra mile to make sure you're satisfied, all at a great price. He's reasonable and flexible! Give him a try!"