West Orange, NJ Digital Online Marketing Agency Supports Black History Month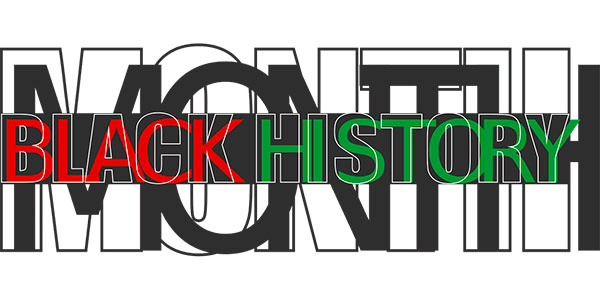 We are fortunate to have many opportunities in West Orange and in Essex County area to take part in events to celebrate the achievements, contributions, and history of African Americans.
Here are a few that Techdesigno and our team are planning to attend or support:
EVENT 1: West Orange Public Library
Saturday, February 13, 2021 3:00pm - 4:00pm
What's In Your Hand? A Healing Hand Collage Project
Free (Virtual) Event (1st 20 registrants receive kits free of charge supplied by Mansa Mussa to be picked up at West Orange Public Library)

This Healing Hand Collage Workshop, led by arts educator Mansa K. Mussa, will utilize graphics, images of historical African-Americans, text, and photographic portraits to create a personal narrative between workshop participants and the historical context of the Voting Rights Act. Registration and more info: www.wopl.org

EVENT 2: Maplewood Arts and Culture
African Cuisine thru Traditions and a Modern Approach (Sponsored by Chef Jesse Jones)
Friday, February 12- 2021 12:00-1:30pm
Free (Virtual) Event

Using his French training and techniques, Chef Jesse paves the way in keeping traditional Southern cooking alive with his contemporary point of view. Join Chef Jesse for a food demo and lecture about his book, "POW! My Life in 40 Feasts" – a cookbook and memoir.
Registration info: Meeting Registration - Zoom

EVENT 3: Essex County College
African Art: Tour of the Africana Institute at Essex County College (Sponsored by: SOMA Action Racial Justice Committee)
Tuesday, February 16, 2021 4:00pm
Free (Virtual) Event

The Africana Institute is ECC's center for the exploration and critical examination of the African global experience. The institute's Director Dr. Akil Khalfani will take us on a virtual tour of these singular works of art along with their back stories.
Registration info: ZOOM MEETING 845 3346 9138
Passcode 765862A

EVENT 4: Newark Public Library
Saturday, February 20, 2021, 2:00pm-3:00pm
Black Dance, History and Rebellion

Join Savion Glover and Wayne Winborne, Executive Director of the Institute of Jazz Studies, Rutgers University, in a conversation about Glover's family's history in Newark and a lifelong career of innovatively merging Black history and culture with a form of tap dancing that has shaken the world. Click here to view the flyer.

Registration info: Tune in on Zoom or Facebook
Saturday March 6, 2021, 1:00pm – 2:00pm
Free Black Communities, The Underground Railroad and Slavery: Telling and Researching the Stories
Who are the folks bringing the lives of New Jersey's freedom seekers to the light? This presentation will illuminate the lives and activism of African Americans in NJ in the 1800s. Panelists: Kristal Langford, The Lost Souls Memorial Project; Linda Shockley, Peter Mott House; Christopher Matthews, Montclair State University; and historian, Dr. James Amemasor.
Click here for flyer. and virtual exhibition website
Registration info: Tune in on Zoom or Facebook
EVENT 5: West Orange High School Student Council
The West Orange High School Student Council is celebrating BLACK EXCELLENCE as part of Black History Month offering t-shirts/hoodies and 100% of proceeds will go towards the WOHS Black History Month Scholarship Fund.
Click here to order yours today: https://bit.ly/3pcdJUL

Techdesigno provides digital and online marketing, reputation management, web site design and development, search engine optimization, and graphic design services to the business community. Techdesigno's diverse team of creative designers and visual communicators can create a strategy that will lead to a successful digital marketing campaign.