Web Developer Redesigns Website for a Contractor Company in Livingston, NJ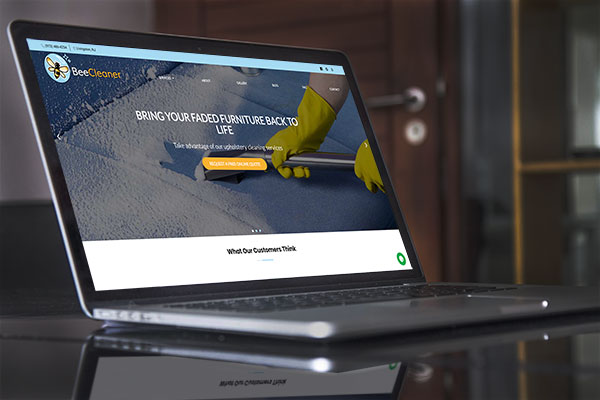 This particular client needed a reliable web developer in order to be able to run their online business effectively and conduct Digital Online Marketing successfully. That's where the Website Design Team & SEO Experts from Techdesigno came in. They are Google Certified SEO and Online Marketing Specialists. So, they were able to really help with their client's online marketing goals and aspirations. The Website Design Team recently launched their new website this past October and saved them the headache of their previous web designers. Prior to Techdesigno working with this client, they informed them that their previous web design agency was not transparent with what they were doing. The business owner would ask what things the web designers were doing to increase SEO Search Engine Ranking and how were they helping boost the company's Google SERP (Search Engine Results Page). And, they wouldn't answer. Would you want to pay someone $250 a month and not give you any status updates or show results? No, of course not. That's when the business owner came to Techdesigno as a Digital Online Marketing Agency. They needed a reliable source. Someone who would be transparent with them and show results. In this article, we are going to talk about the problems the client faced and the solutions Techdesigno provided to help them become successful online.
Improving Google SERP position with SEO
One key aspect that Techdesigno's Web Design Team assisted the client is with helping them improve their Google Ranking within Google Search. This was the key point on the client's agenda. They wanted to make sure whenever someone searched Carpet Cleaning in Livingston, NJ for example, their company would show up at the top. Gaining rankings in Google Search takes time and effort. Getting to the top of search results doesn't happen overnight. Techdesigno's Web Design Team is currently working with the client to make sure they gain the top spot and maintain it. One aspect of SEO that needs to be understood is that while getting to the top of Google Search is quite difficult, maintaining it is the greater challenge. Your competition is also fighting for the top spot. If you stop producing content for the purposes of SEO you will lose your position. That's why the client just recently wanted Techdesigno to focus on Livingston, NJ. They noticed that they lost the top position in organic search and wanted to reclaim it.
Techdesigno is a local Web designer in the Essex County, NJ area
Another aspect that the client needed was a local web designer whom they could actually meet in person. Their previous web designers weren't local so they were difficult to get a hold of. This aspect is more important than you might think. Being able to meet with someone face to face is a big factor when considering working with someone. There are many things you can gauge after meeting someone in person for the first time. This was a big plus point in the client choosing Techdesigno to work with. Techdesigno's Web Design Team were attentive and jumped at the opportunity to meet with them right away to tend to their needs. This is in stark contrast to their previous web developer who seemed lackadaisical and incompetent. Since Techdesigno is based in West Orange, NJ, the client was able to schedule a meeting with them multiple times to discuss website updates. Communication is key in business and that's something that Techdesigno strives to uphold and perfect as much as possible.
A 5-Star review on Google discussed this very idea:
"The Best Web Designers and Online Marketing folks can be found at Techdesigno. They are the BEST! In the past 20+ years, they have designed 2 of my websites, created my Facebook Business Profile Page, conducted Online Marketing, and even created my Google WorkSpace Account with custom business email addresses to reflect my business domain name. This makes it more professional looking. They are always reachable, responsive, and knowledgeable. Their pricing seems better than others, too. John and Andrew will take the time to help you understand anything technical and they do it using plain English. If something breaks or needs to be fixed, they jump into action and take care of it immediately. There are many Web Designers and Online Marketing Professionals in this area. But, these guys are the best in the area. I will be contacting them shortly because I have some new Facebook work I need to be done. I very much recommend them!" - Jack G.
New Website Redesign & User Interface (UI) Overhaul
The final aspect that the client needed was a complete website overhaul. The previous website had elements that the client did not like. They wanted to have more hands-on with the design direction. One key point the client wanted was to make the user experience easy for visitors. This was something the client's previous website did not have. There were aspects of the design that felt unfinished or slapped together. This is something the client wanted to rectify as much as possible, so much so that they had hired a third-party website advisor to grade the website's User-Interface (UI) when Techdesigno's team was still in the development phase of the project. This told them that the client was serious and wanted to ensure that the user experience was superb for all visitors. So in turn, the Web Design Team developed a website that not only had a superior user interface when compared to the previous website, it was also ADA Compliant.
If you have a business or organization located in the Essex County, NJ area and wish to get assistance with building a new website, then, Techdesigno in West Orange, NJ is here to help. The Techdesigno Team is located in West Orange, NJ, and is available to evaluate and discuss your new or existing website needs. Contact them by calling 973-736-7973 or via email. Click below to schedule an appointment to discuss your specific new or existing website needs for the Essex County, NJ area.
Click Here to Get a New Upgraded Website for your Essex County, NJ Business