How to Hire the Best Web Designer to Build my Website?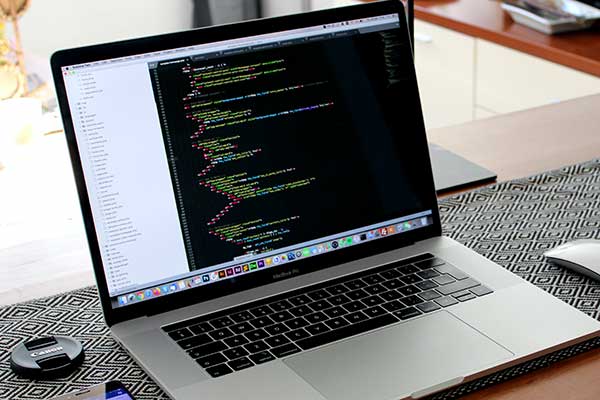 In today's digital age, having a website is crucial for any business or organization. However, building a website can be a daunting task, especially if you don't have experience in web design. This is where hiring a web designer comes in. But how do you go about finding the right web designer for your needs? And once you've found one, what steps do you need to take to ensure that your website is built effectively? This article will discuss the 8 useful steps recommended to help you hire the right web designer for the job.
Step 1: Determine your goals and requirements for the website
Before you start looking for a web designer, you need to have a clear idea of what you want your website to achieve and what features it needs. This will help you communicate your needs clearly to potential web designers. Think about what you want your website to accomplish – is it to provide information about your business, sell products or services, or generate leads? What essential features must your website have, such as a contact form, online booking, or e-commerce capabilities?
Step 2: Look for web designers
There are several ways to find web designers, such as searching online directories, asking for referrals, or posting job listings on job boards. Once you have a list of potential designers, take a look at their portfolio and check their reviews or testimonials from past clients. This will give you an idea of their style, skills, and experience.
Step 3: Conduct interviews with web designers
Once you have a shortlist of potential web designers, schedule interviews with them. This is a chance to get to know them and their work style and to see if you have good chemistry. Ask them about their web design process, how they approach a project, and what their communication style is like. Make sure you feel comfortable working with them, as you will be collaborating closely throughout the project.
Step 4: Request a website proposal
After the interview, ask for a proposal from each web designer. This should outline their approach, timeline, and cost for the project. Compare these proposals and choose the one that best meets your needs. Keep in mind that the lowest price may not always be the best choice, as quality and experience are also important factors.
Step 5: Develop a web design brief
Once you've hired a web designer, develop a web design brief that outlines your website's purpose, target audience, features, and design preferences. This will give the web designer a clear understanding of your requirements and help guide the design process. Be as specific as possible, and provide examples of websites or designs you like to give the web designer a starting point.
Step 6: Web design and development
With the design brief in hand, the web designer will begin the design and development process. Once the initial design is completed, you will have the opportunity to provide feedback and suggest changes. Communication is key during this phase, so make sure you stay in touch with the designer and provide timely feedback.
Step 7: Website Testing and Launch
After finalizing the design, the website will be tested to ensure that it functions properly and is compatible with all devices and browsers. Once the testing phase is complete, the website can be launched and made available to the public. Make sure you have a plan in place for promoting your website, such as search engine optimization, social media marketing, or paid advertising. These are important aspects to make sure customers can find your business effectively.
Step 8: Website Maintenance and Updates
After launching the website, it is essential to keep it up to date and to make changes as needed. Work with your web designer to establish a plan for ongoing maintenance and updates. You do not want to go through the issues of repairing a website when it is broken, or worse, recovering a website that has been hacked. These issues can be rectified by simply making sure your website is up-to-date in all aspects and isn't prone to security issues.
If you have a business or organization located in the Essex County, NJ area and wish to hire us to help manage or create a new website, Techdesigno in West Orange, NJ is here to help. The Techdesigno Team is located in West Orange, NJ, and is available to evaluate and discuss your website needs. Contact them by calling 973-736-7973 or via email. Click below to schedule an appointment to discuss hiring us to help manage or create a new website for your business in the Essex County, NJ area.
Click Here to hire us to help manage or create a new website for your Essex County, NJ Business