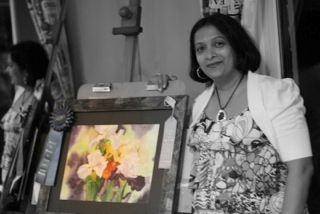 Hello, I am an intern at Techdesigno learning Web Design and Multimedia.
I have a Business Degree and a Communications Arts Diploma. I worked as a graphic designer in the old school paper and pen days in an advertising firm 20 years ago.
Family life took over and I was out of the fast world to care of my kids and family for two decades. Feeling outdated in this fast evolving field left me unsure what I wanted to do. I joined Techdesigno and I am learning what I always loved to do.
I am currently doing some online courses on design and coding. It is a bit challenging to learn at this age. But the support from the team is very encouraging and gives me a lot of confidence. The team is very supportive and always ready to help out. The flexible schedule is also very helpful.
I love to paint. I have done work in a lot of medium but watercolors is my favorite. I have a few of my works down below.
I also love to read and one of my other passions is travelling to different places.