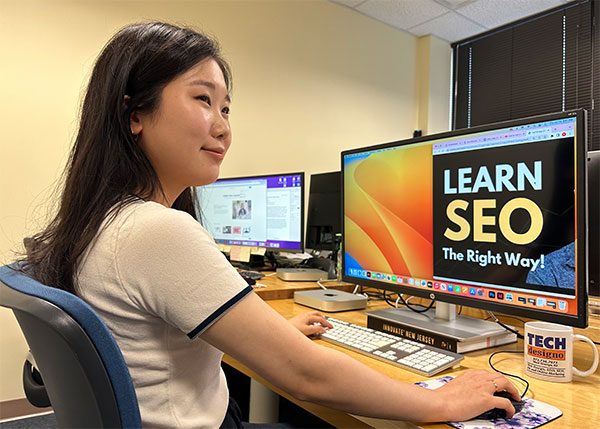 Hello, my name is Sejin Hwang and I'm working as an intern at Techdesigno. Originally from Korea, I've always had a passion for new digital technology and marketing. I really enjoy working here since I'm able to study the new digital technology available today.
I learned digital marketing, website design, Wordpress development, Joomla development, SEO (search engine optimization), blog article writing, social media, and started exploring AI (artificial intelligence). I'm currently working on two websites, one is for a musician and the other is for a restaurant. I recently added a streaming audio component and videos to the former one.
Also, I'm learning a lot from my co-workers at Techdesigno everyday. We collaborate on projects all the time. We met various local business owners and helped them to enhance their online presence. I'm happy to work with our team. It helps us all learn from each other.
Besides, It's inspiring to work in West Orange, where Thomas Edison's laboratory is located. I would like to seek out more opportunities to challenge myself and improve my digital skills here at Techdesigno.
Favorite Quote
"Nothing is impossible. We merely don't know how to do it yet."
"Everything comes to him who hustles while he waits."
These are my favorite quotes from Thomas Edison.